Explore new innovative rug designs with our Extended Duo 45mm Tufting Machine
New: Extremely long results without the need of an air compressor.
Both Cut and Loop pile are possible.
Redesigned mechanics to reduce noise.
Wheel protection ring.
Where our AK-1N tufts between 10 and 18 millimeter, the Extended edition creates amazing 45 millimeter results.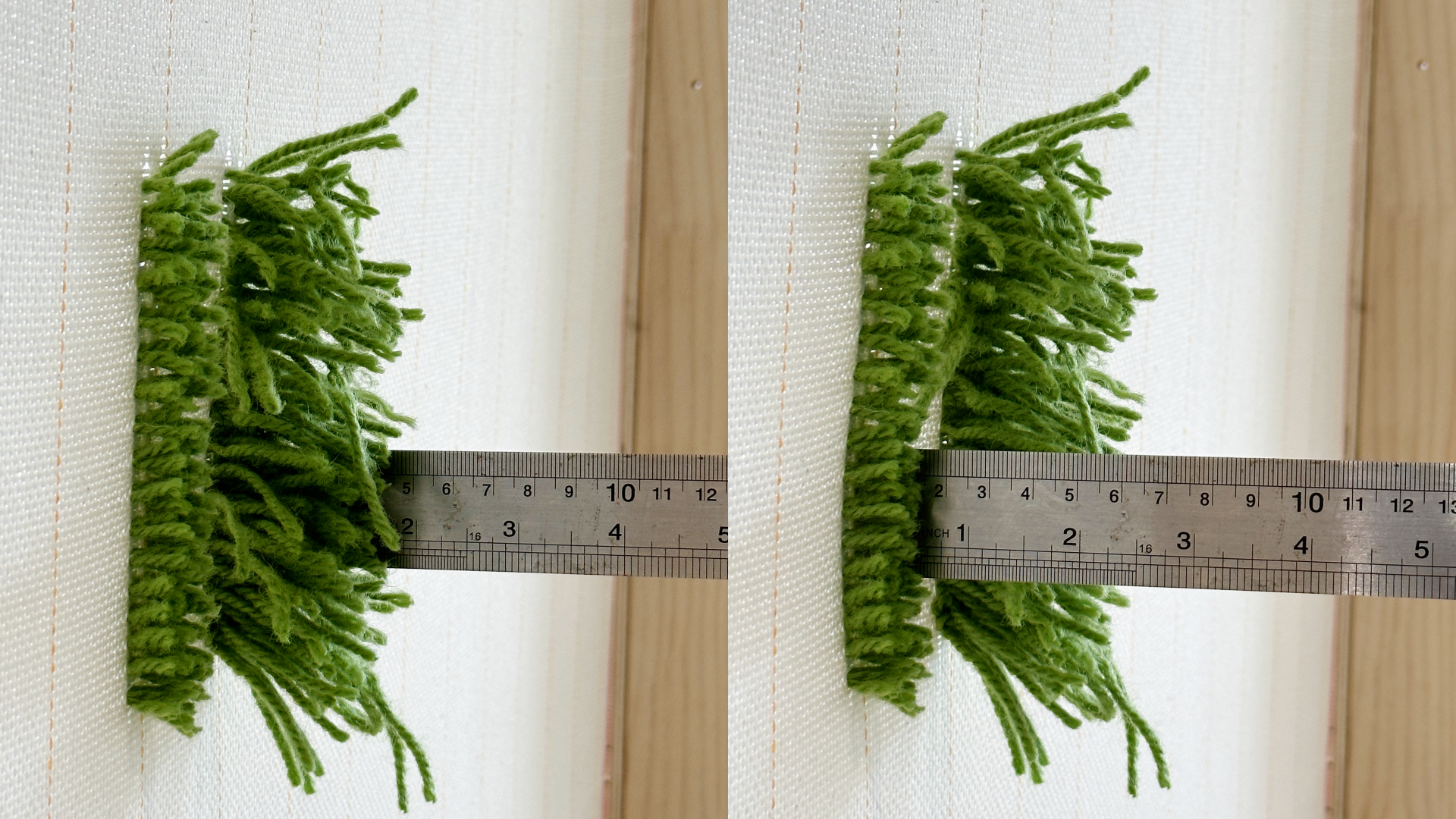 For experienced tufters ready to take the next step
We recommend the Extended Duo edition for those who have experience with a tufting machine. If you are just starting out, this is not the machine for you, instead see our AK-1N here.
Cut pile and Loop pile
The Extended Duo is set at 45mm and cannot be adjusted in length. It comes out of the box ready to tuft in cut pile, and can be turned into a loop pile by simply moving the scissor closing element at the tip forward, a 1 minute adjustment. Insert at least two strings of yarn, one in each needle hole, and be ready to tuft instantly.
Maintenance is simple, brush off dust and keep moving parts properly lubed with our sewing oil.
Variable speed
The Extended Duo has a dial at the bottom of the handle where you can easily change the tufting speed.
What's in the box?
Your order comes with the following items:
Extended Duo edition tufting machine
EU plug and power adapter
Spare parts
Specifications
Pile style: Cut Pile and Loop Pile.
Pile height: 45 mm, not adjustable
Speed: Adjustable dial
Power: European plug (100-240V)
Weight: 2 kg
Authentic tufting machines with warranty
Counterfeit tufting machines pose a significant risk to buyers as they are often made with inferior materials and poor workmanship. These machines can break easily, fail to operate correctly, and even pose a safety hazard. In addition, counterfeit machines lack the warranties and customer support that come with genuine tufting machines. Tufting Europe proudly offers warranty on all our machines, free returns and we are just a click away if you have any questions.
Safety first
Tufting machines are professional power-tools, with a needle and scissors moving at high speeds. Please use your tufting gun responsibly and keep it out of reach from children. Also turn the device off when you make adjustments to it.