Our 2023 edition is the next-generation all-in-one tufting gun
New redesigned mechanics to reduce noise
New wheel protection ring.
Switch pile length easily by adjusting the wheel mount
Switch between cut and loop styles via a new single screw system
Improved electronics (motherboard).
The AK-1N has all the advantages of the original AK-1 tufting gun, in a new bright pink color.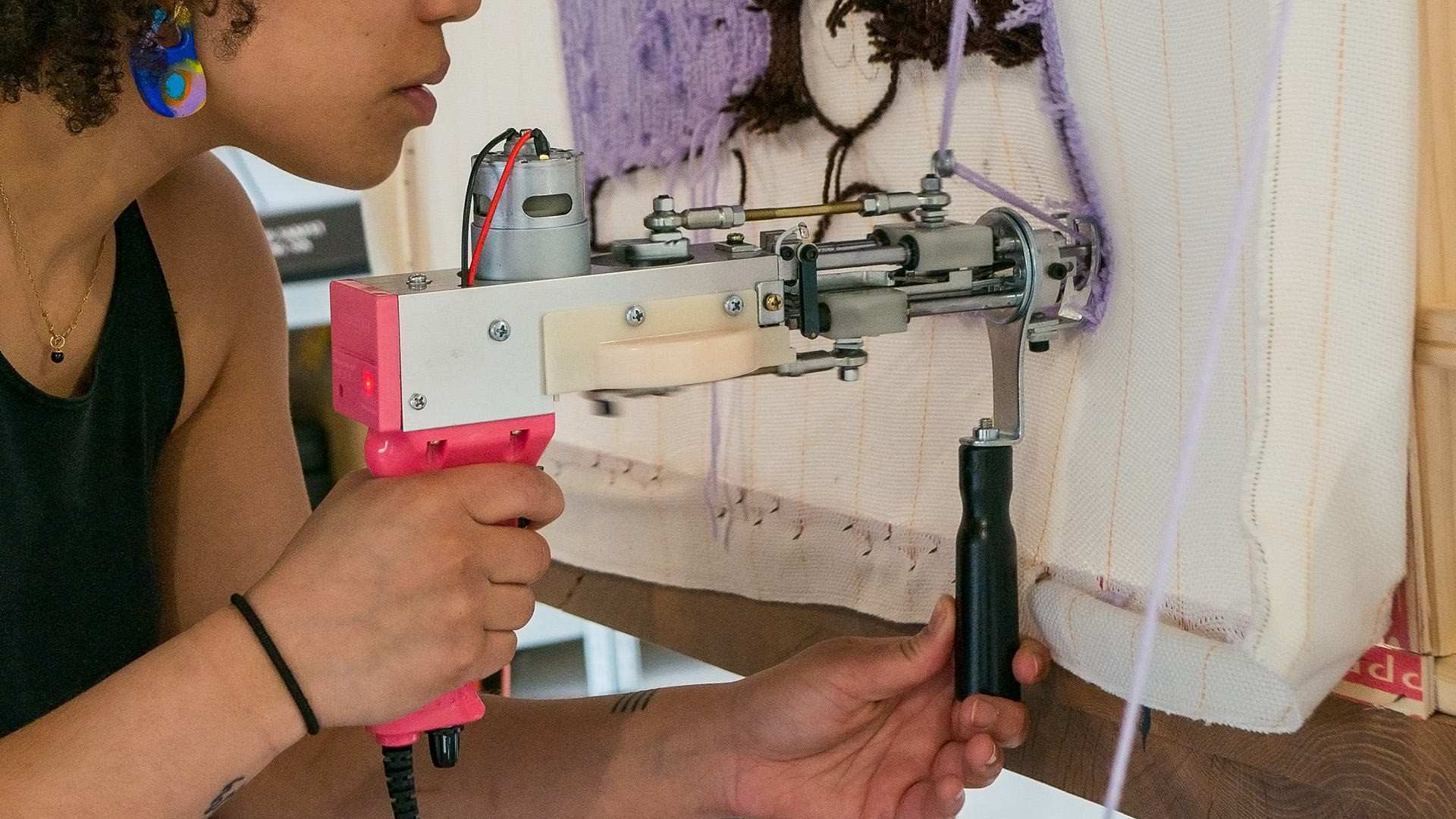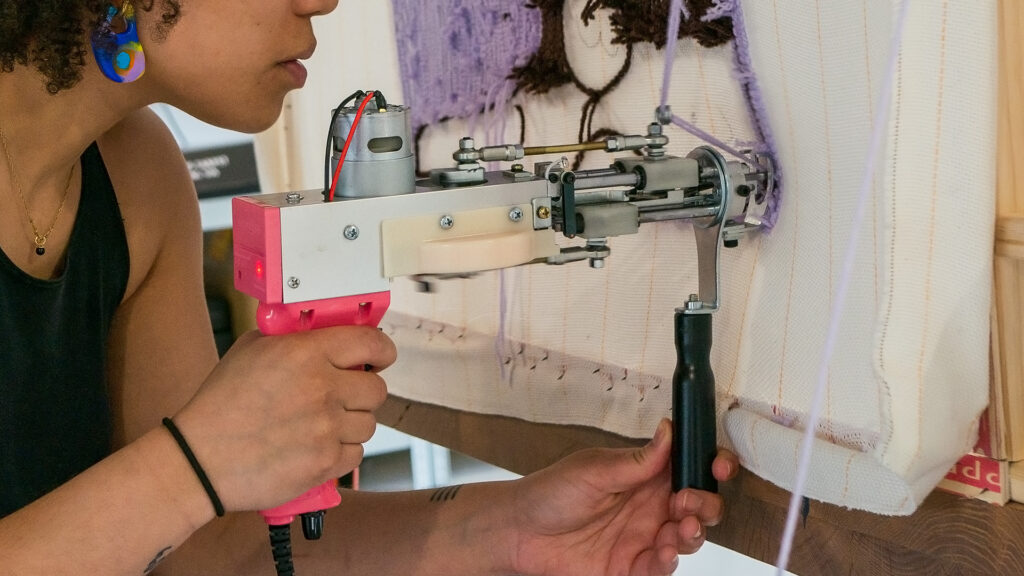 For pro's and beginners
The AK-1N is perfect for both beginners starting on their first rug and long-time professionals that need a tuft gun that can handle their next groundbreaking project. The AK-1N Pink also has an improved motherboard and a new way of switching between cut and loop.
If you're new to tufting, a tufting machine is the essential piece of gear that will help you create beautiful and professional-looking tufted projects with ease. Our tufting machines are designed with the beginner in mind, with simple controls and user-friendly features that make them easy to use. Take your tufting skills to the next level and create stunning pieces that you'll be proud to show off.
You don't need to have prior experience with tufting, as our machines are user-friendly and come with easy-to-follow instructions. You can create stunning rugs effortlessly and take your tufting skills to the next level.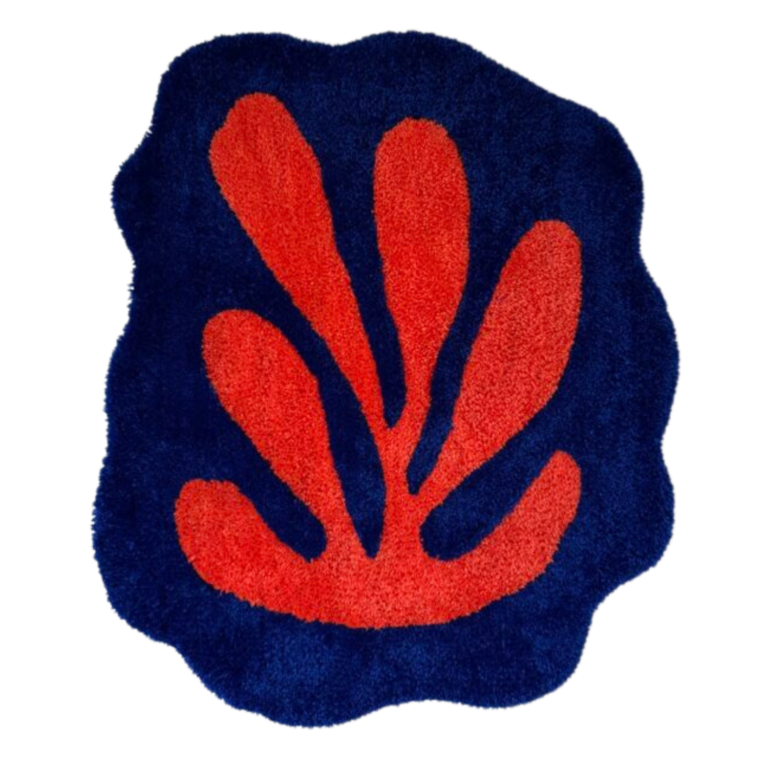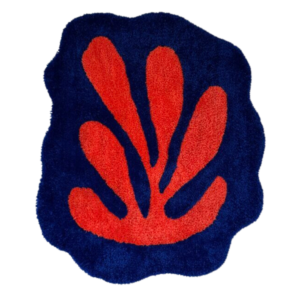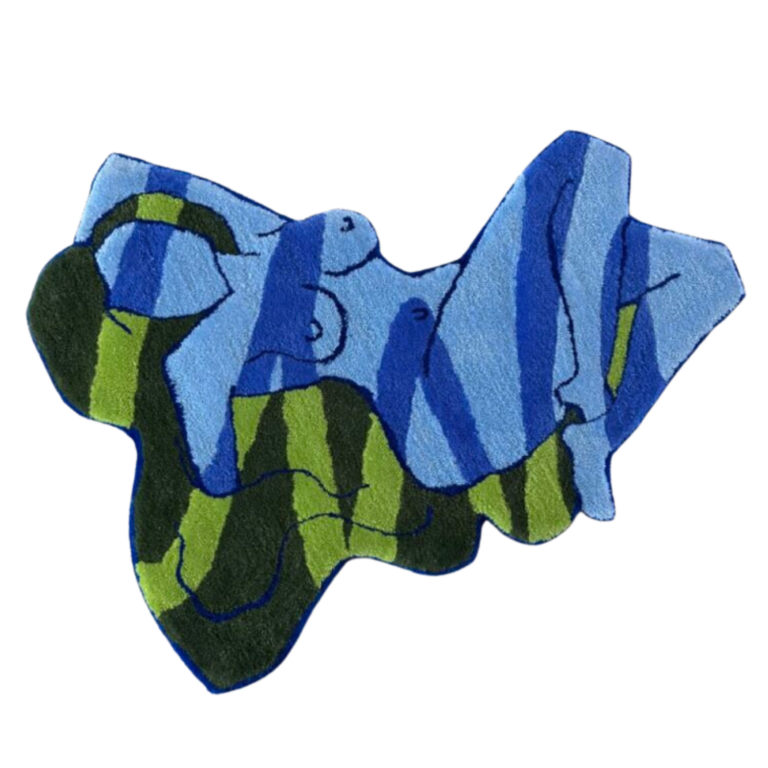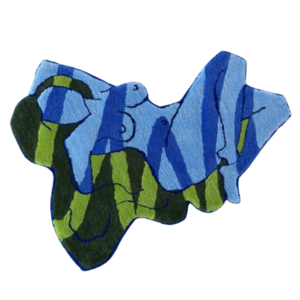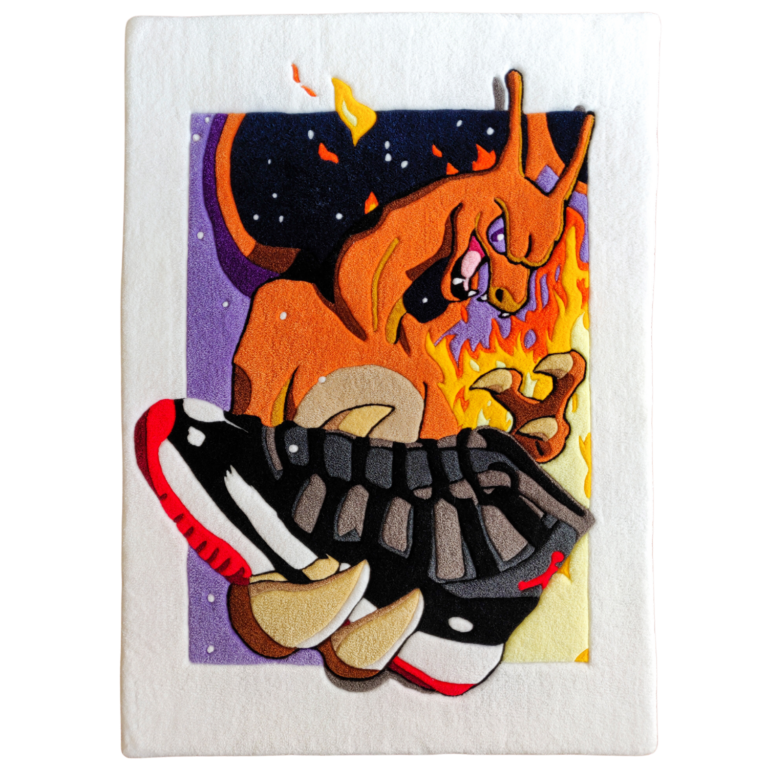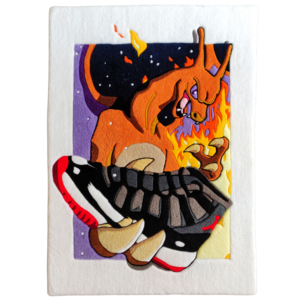 Cut and Loop pile
The AK-1N does both cut and loop pile. Where older tufting guns used to have to be dismantled in a time-consuming way to switch modes, the AK-1N Pink can be altered in just one minute. All it takes is removing one screw and replacing the cut or loop element. It is by far the easiest it has ever been. Maintenance is simple, brush off dust and keep moving parts properly lubed with sewing oil.
It comes ready as Cut pile out of the box at 18 mm pile height. And can be adjusted between 10-18 mm.
Variable speed
Tufting guns move insanely fast, but sometimes you want to slow down to focus on small details of your rug. The AK-1N Pink has a dial at the bottom of the handle where you can easily change the tufting speed.
Lightweight Pink Edition
Another reason why the new AK-1N series is popular is its weight. At just 1.4 kilos, it is the lightest tuft gun available. Perfect if you want to tuft an entire day without sore arms. This new edition also has a new look, replacing the traditional blue for bright pink.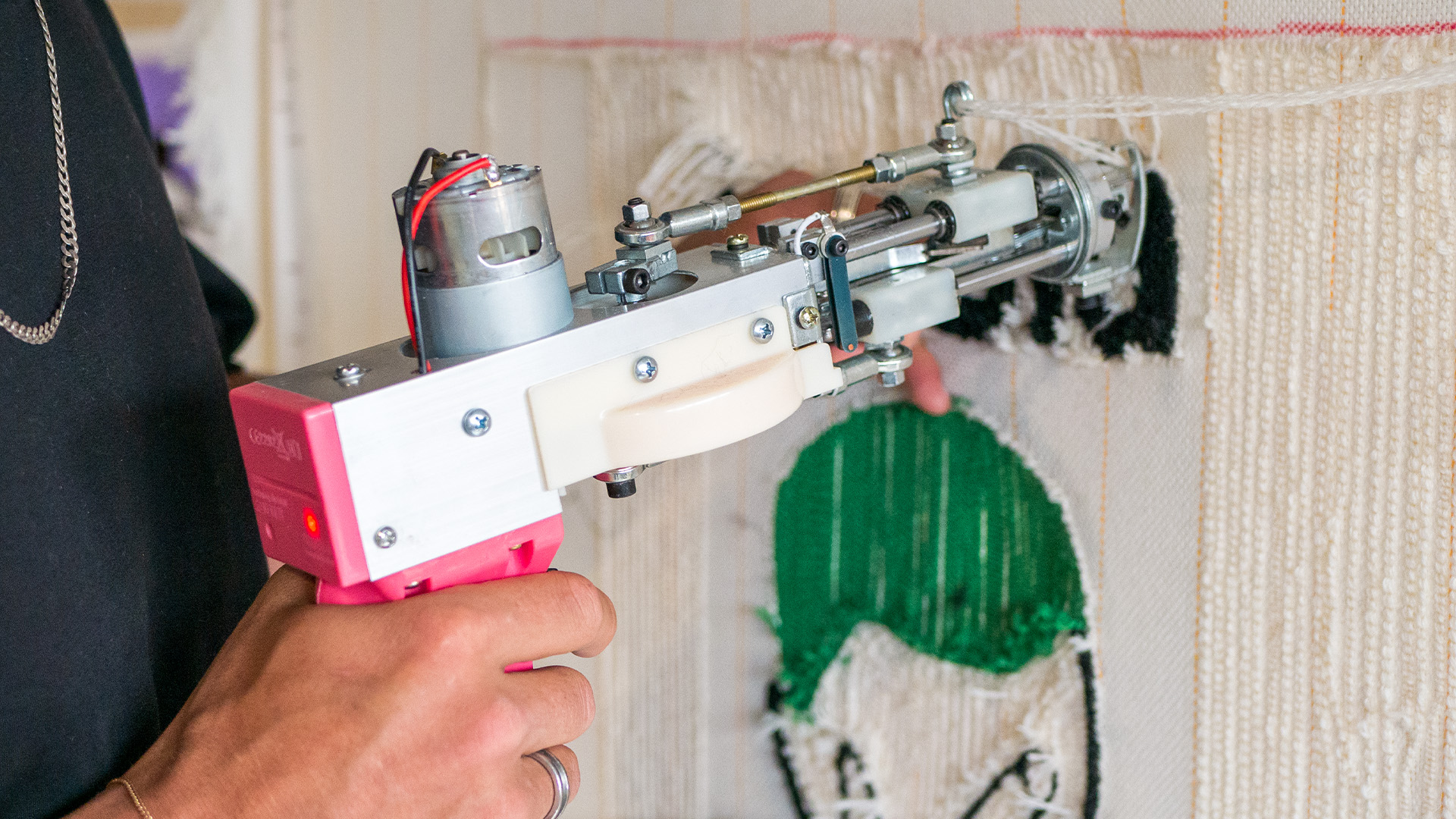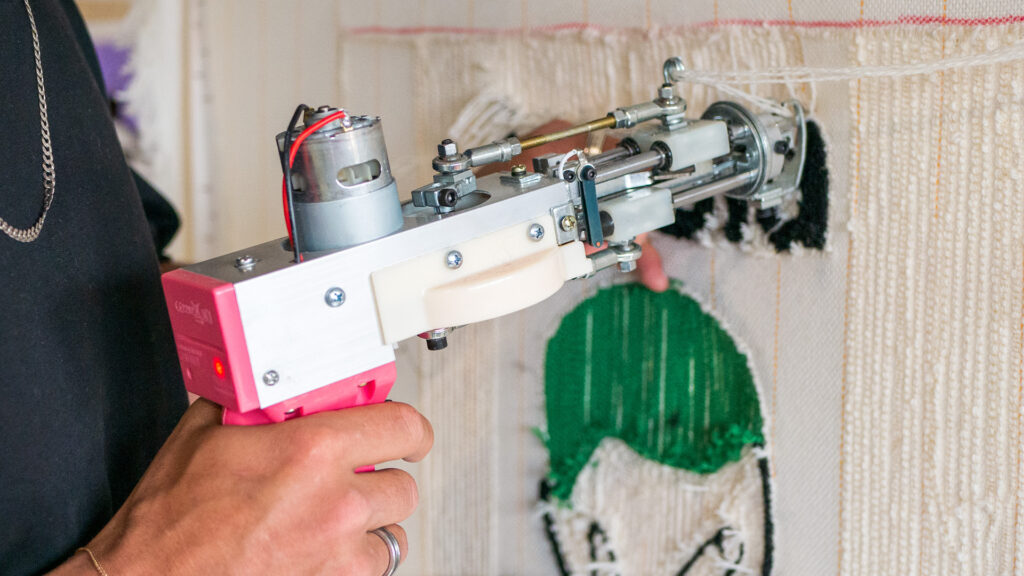 What's in the box?
Your order comes with the following items:
The AK-1N Pink edition
EU plug and powerbrick
Cut and Loop elements
Spare parts
Specifications
Pile style: Cut and loop
Pile height: 18 mm, adjustable to 10-18 mm
Speed: Adjustable dial
Power: European plug (100-240V)
Weight: 1.4 kg
Authentic tufting machines with warranty
Counterfeit tufting machines pose a significant risk to buyers as they are often made with inferior materials and poor workmanship. These machines can break easily, fail to operate correctly, and even pose a safety hazard. In addition, counterfeit machines lack the warranties and customer support that come with genuine tufting machines. Tufting Europe proudly offers warranty on all our machines, free returns and we are just a click away if you have any questions.
Safety first
Tufting machines are professional power-tools, with a needle and scissors moving at high speeds. Please use your tufting gun responsibly and keep it out of reach from children. Also turn the device off when you make adjustments to it.