Giving that finishing touch to your rugs.
The Rug Carving Clippers are populair amongst the tufting community all around the world. The wooden handle is comfortable to handle, and has a firm grip, so you can carve small details. With its speed regulator, these clippers can reach up to 6,000 revolutions per minute, which makes it easy to create fine details needed for your design. We recommend these clippers for any rug maker.
We advise to first shave all impurities that stick out. This already gives it a more finished look. After that, you can carve the edges of colors at an angle. Giving depth to your designs.
Results after shaving and carving.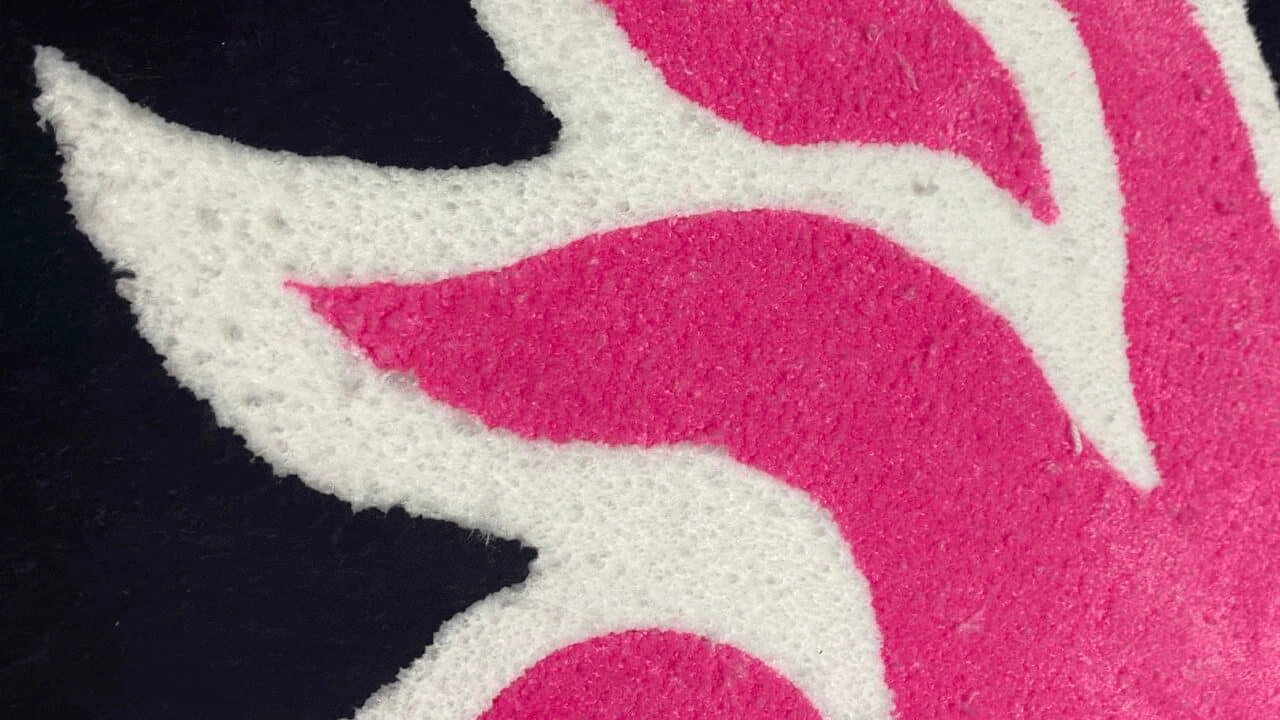 What's included.
1 x Electric Clipper
1 x Power Cable
1 x Additional shearing blades
2 x Comb Attachments
1 x Cleaning Brush
1 x User Manual
1 x Storage Case
Does not contain oil due to import regulations.
Maintenance.
The blade is detachable for easy cleaning. To keep your rug carving clippers in perfect working condition, brush off yarn after use. Detach the shearing element to remove any hidden yarn behind the blades.
We recommend to oil the blades with clipper oil from time to time to reduce friction. Our sewing machine oil can also be used on clippers, as it is the same oil that is used to lubricate sewing machines.
Guide Holder for Rug Carving Clippers.
We recommend the guide holder as it holds the rug carving clipper at a specific angle, which helps to ensure that the cuts made in the tufted pile are straight and even.