Your one-stop shop for tufting supplies
Welcome to Tufting Europe, your one-stop shop for all your tufting needs. Knowing how intimidating the whole process can be, we've tried to make it as easy as possible by offering quality accessoires and fast shipping. 
We can't wait to see all the beautiful rugs you make! 
Explore the shop
What are tufting guns?
A tufting machine is a power-tool to create rugs, without the hand work of regular knitting. It's a portable sewing machine that shoots yarn into a canvas at high speed. Turn your wildest idea's into a beautiful art piece, as wall or floor pieces!
The AK-1N models are the best models around, we highly recommend them as they are lightweight, robust and user-friendly.
We only offer the latest authentic tufting guns. Making sure you get the best experience.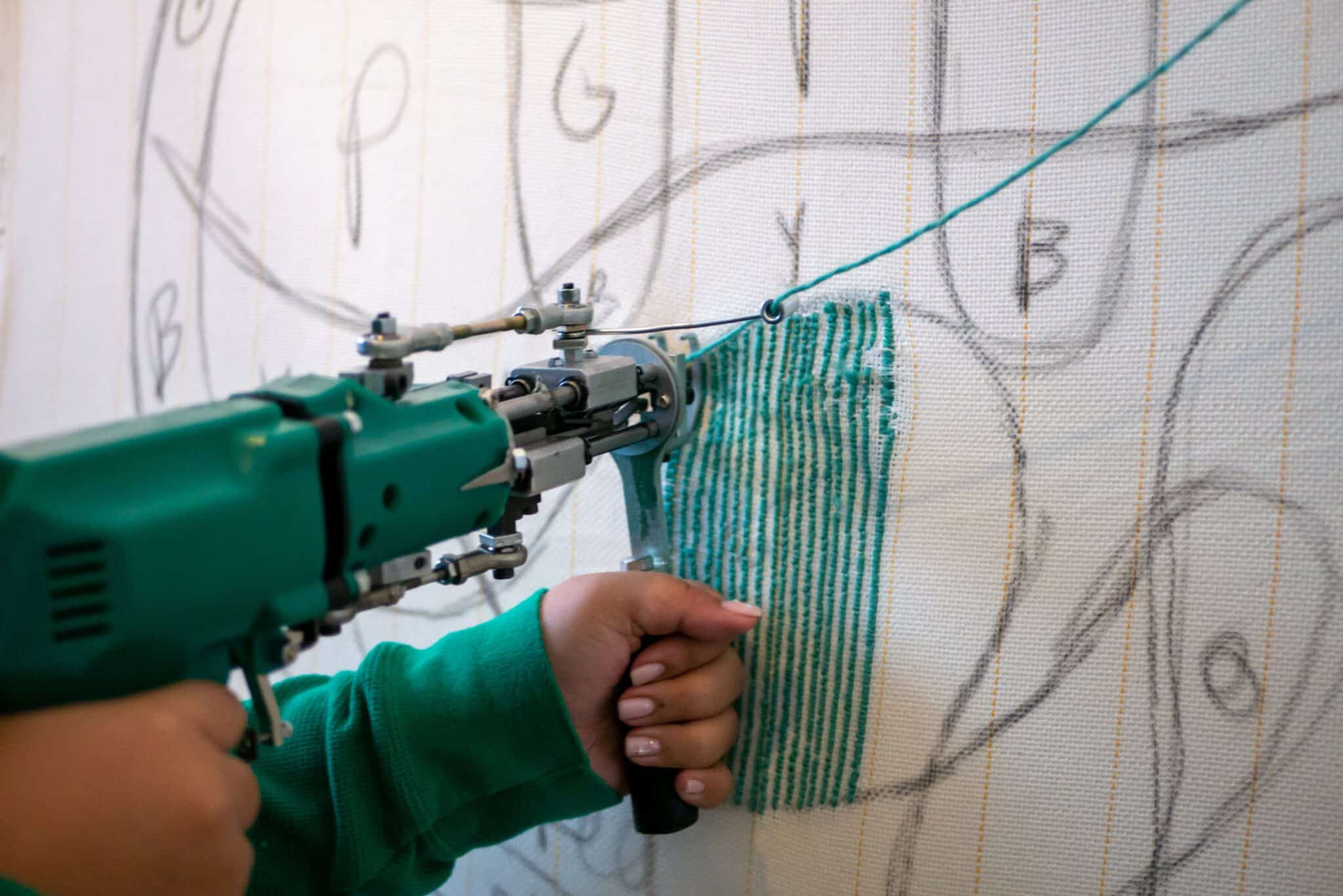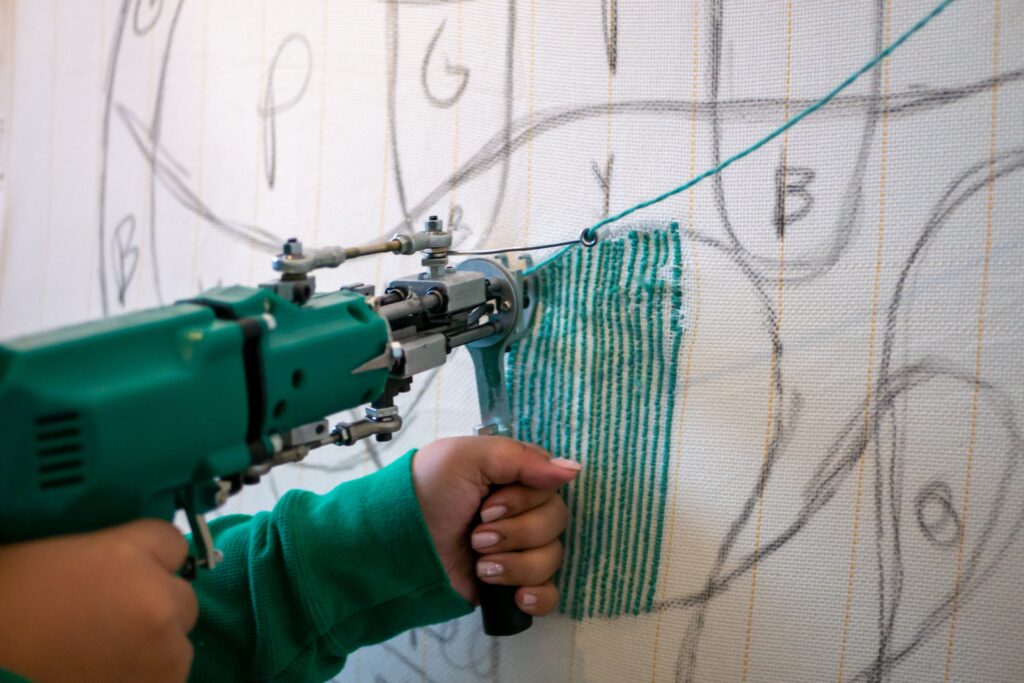 Preparation is key. You need a frame, backing cloth, yarn, and most importantly a sweet design.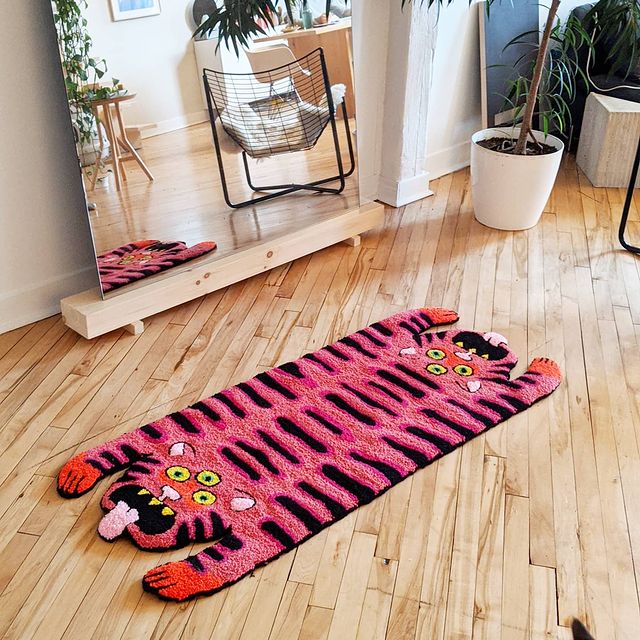 3. Create amazing rugs 🤩
The possibilities are endless. From minimalistic to the most psychedelic designs.